Please note that as an Amazon Associate and a member of other affiliate programs, I may earn a small commission at no additional cost to you when you purchase from the links in this article.
Peripera is not cruelty free because their products are tested on animals where required by law (in mainland China).
Additionally, Peripera is not 100% vegan as a brand. 
To learn more about this brand and find out why they're not cruelty free, keep on reading!
And if you're looking for some new products to add to your makeup routine, make sure to check out the last section of this post where you'll find some of the best Peripera cruelty free alternatives.
Let's dive right in!
Is Peripera cruelty free? Are Peripera products tested on animals?
Peripera is NOT cruelty free.
In order to be cruelty free, brands:
Must not test their finished products or ingredients on animals
Must make sure that their suppliers don't test on animals
Must not commission third parties to test their products on animals
Must not sell their products in stores in mainland China, or other countries where animal testing is still required by law
Peripera doesn't have an official animal testing policy.
So, I started my research.
I discovered that Peripera products are sold in mainland China, which is in contradiction with the cruelty free brand requirements.
Currently, all brands that sell their products in stores in mainland China have to agree to have their products tested on animals, so they can't be cruelty free.
Therefore, Peripera is not cruelty free.
Keep on reading for more information!
Is Peripera sold in China?
Peripera is sold in mainland China where animal testing is still required by law.
Captivating Poppy Girl makeup brand Peripera of Clio Co., Ltd. has been maintaining its steady growth every year since its launch in 2005 and, since opening its overseas first exclusive shop in Shanghai, China, in June last year, it has opened eight exclusive shops in China, operating successfully.

Source: article on Peripera's website, February 27, 2017

They have published their store locations in China on their website, and this one is an example.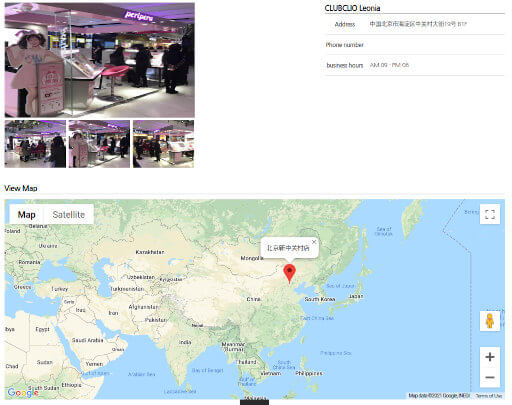 Why can't cruelty free brands sell in mainland China?
Animal testing is still happening for products sold in physical stores in mainland China.
Pre-market animal testing is required for all special-use imported products, and non-routine post-market testing on animals may also be done in cases of customer complaints.
However, please keep in mind that this doesn't apply to products sold in stores at the airports, or in Hong Kong.
Also, products can be sold online and shipped to mainland China without being tested on animals.
Is Peripera owned by a parent brand? If yes, is it cruelty free?
Peripera is owned by Club Clio, a company which is not cruelty free.
Is Peripera vegan?
Peripera is not 100% vegan. Some of their products contain animal-derived ingredients or animal by-products.
Additionally, please note that since Peripera products may be tested on animals in China and are therefore not cruelty free, I wouldn't consider them vegan-friendly.
Cruelty free and vegan alternatives to Peripera
Peripera is a popular K-Beauty brand. They're mostly well-known for their makeup collections.
There are so many beauty brands that are cruelty free!
That's why, in my opinion, there's really no excuse for supporting brands that test on animals.
Some of the best cruelty free alternatives to Peripera are:
---
Now it's your turn!
What are your favorite cruelty free brands?
Let me know in the comments below!